" Coaching is about the bone-deep desire to make a difference, whether in the life of one person, a group, or an entire organization."
Robert Hargrove Masterful Coaching
John Michael Williams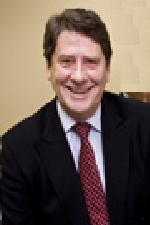 John is the Managing Director and major shareholder of Agensi Pekerjaan JM Williams & Associates Sdn Bhd, the Malaysian based Consultancy he founded in 1999.


John has come from a background in senior management at AMEX and, as a result of his passion for people and his natural ability to mentor and coach, he chose to leave the world of MNC finance and use his skills to successfully develop talent in both corporate and personal arenas.


Prior to this, John was with American Express for 24 years. His last finance job was as Financial Controller in the Middle East based in Bahrain. He then moved to Operations and then onto General Management. John spent the last 10 years of his American Express career as General Manager in Greece, The Philippines and ended his career in American Express as General Manager for Malaysia. Born and educated in London John now resides in Kuala Lumpur and is married with 8 children.


John has an array of qualifications in the coaching field including; NLP practitioner, High Performance Coach, through Performance Unlimited as well as an Insights Discovery Client Practitioner.

Qualifications:

_ Coaching Clinic facilitator (Corporate Coach U)

_ Business as Unusual licensee (Pritchett)

_ Situational Leadership facilitator (Amex and Ken Blanchard Companies)

_ High Performance Coach ( Performance Unlimited)

_ NLP Practitioner ( Performance Unlimited)

_ Time Line Therapy – Completion Certificate (Performance Unlimited)

_ Insights Discovery Client Practitioner

To date, John's success as a coach is evidenced by the fact that many coachees have been promoted, exported to other countries/regions, have made truly meaningful career changes or simply improved their personal lives through achieving their goals.