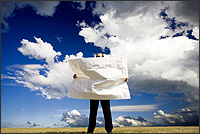 Executive Search is a specialised branch of management consulting which helps organisations Identify, Attract and Recruit qualified candidates for key executive, managerial and technical positions. This process, which is typically confidential, involves research, search and evaluation based on a clear understanding of specifications of the positions and the personal qualifications of the desired individual. Identifying, attracting and keeping talented human capital is a major challenge in today's competitive business environment. Since human capital is a Company's only sustainable advantage, good hiring decisions should form a pivotal part of an organisation's competitive strategy.
Our Approach
AGENSI PEKERJAAN JM WILLIAMS & ASSOCIATES SDN BHD never advertises an executive search position. Instead, we focus on research and making contacts via telephone discussions, face-to-face meetings and emails throughout the world to identify outstanding candidates for our clients.
JMW Database and Network
Since inception, AGENSI PEKERJAAN JM WILLIAMS & ASSOCIATES SDN BHD have contacted and interviewed quality professionals in Malaysia and globally and the numbers are expanding daily through our contacts. Most of them, when contacted, are aware that we are presenting an outstanding opportunity, one that they must consider seriously even if they are happily employed and not necessarily looking out. We know their goals - professional, personal, geographic and financial.
Research
AGENSI PEKERJAAN JM WILLIAMS & ASSOCIATES SDN BHD target researches and explores other databases of professionals in Malaysia and Asia Pacific region. These names were gathered from every conceivable source, including every networking opportunities, industry alliances, articles in trade publications, newspaper, strategic partners and associations. We have some information about them: employment and personal profiles. As we make contact with them, we learn much more about their background and experience. We take the time to understand your business and your corporate culture so we can source people with the ability to fit and succeed in your organisation
Our targeted search surfaces the right candidates who are probably not contemplating a career change and who will therefore only respond to a direct approach. Our objective is to identify and attract talented people who can help your business achieve greater profitability.
The Search Process involves the following:
Consulting approach - to analyse, identify and determine organisation needs
Research approach - to source and identify candidates
Competency-based selection approach - to assess, evaluate and select profiles
Pull approach - to attract, convince and ensure cultural and environment fit
Testimonials
I would like to thank Agensi Pekerjaan JM Williams & Associates Sdn Bhd for the way in which your organisation handled the assignment from brief to completion. You impressed not only me but my colleagues with your grasp of our requirements, and several candidates commented on your professionalism.
(Senior Vice President – Human Capital, Financial Services)
We have known and worked in a growing partnership with Agensi Pekerjaan JM Williams & Associates Sdn Bhd for several years on mid to senior management level executive search projects throughout the Asia Pacific region.
(Senior Manager – Human Resources, FMCG)
I am confident that Agensi Pekerjaan JM Williams & Associates Sdn Bhd were on top of all assignments and industry situation. I always knew what was going on, communication is quick, reliable and honest. The time invested in building relationship was really worthwhile.
(Manager – HR, Government Regulatory Body)
Having enjoyed an extremely fruitful working relationship with Agensi Pekerjaan JM Williams & Associates Sdn Bhd with many successes, I would highly recommend their services for any organisational recruitment process. Their interaction from start to finish, including candidate selection, has proved invaluable, especially given the aggressive time scales I have had to work to. This has not hindered Agensi Pekerjaan JM Williams & Associates Sdn Bhd; indeed they have always risen to the challenge and have provided numerous quality candidates. We will definitely be using Agensi Pekerjaan JM Williams & Associates Sdn Bhd again for future hires.
(SVP, HR – Financial Services)
I have always been aware of Agensi Pekerjaan JM Williams & Associates Sdn Bhd's reputation in the field of sourcing and placing quality candidates and since partnering up recently, have strongly approved of my decision. (Director of HR, IT Firm)
Agensi Pekerjaan JM Williams & Associates Sdn Bhd made it their business to understand mine; they have shown commitment to working in partnership with us, developing our relationship. (Group HR Director, Retail Company)
The Partner, Consultant and Research team have been very successful;
Service Level Agreement - meeting and exceeding the expectations spell out
Value-Added Services – provide interviewing venues at no extra cost
Quality Candidates - screening of candidates is very thorough, the profiles received met the job specifications and having conducted the interviews, it is clear that the candidates are always well briefed on the role, responsibilities, expectations, the company and the working environment.
Project Assignments – service is focused and tailored to our individual needs, we have built up a new business division for them, of which they have successfully undertaken 5, for different senior roles and completed, amazingly, in 3 weeks.
(Human Resources Director, Global Banking Group)